About Us
Technology Consulting Since 2005
Today, leading companies are struggling to exhibit the right skills and experience needed to achieve their most pressing goals. Clearbridge Technology Group has worked with leading organizations to help bridge the gap through Consulting Services, Contingent Staffing, and Full-time Placement. When it comes to solving critical technology issues and completing your projects, we know your reputation is on the line.
We are unlike the typical IT consulting or IT staffing company that simply provides limited services or inept attempts to fill open roles. As a comprehensive solution provider, we partner with organizations to assess and prescribe meaningful solutions that match your specific needs.  Our proven delivery model is known for being the most dependable and consistent and will help you save time and money.
ClearBridge maintains a fundamental commitment to putting our clients' needs first. Although many companies share similar challenges, their needs often differ greatly. We are committed to recognizing these differences, resulting in the success of your most critical projects. ClearBridge engages with you to understand your unique needs and implement a solution that may include:
Proprietary organizational assessment
Skill gap identification
Part-time, full-time, or project staffing
Talent placement or management
When implementing a solution that leverages deep insights into your organizational needs, we help you create a powerful program that brings the right skills to your business, ensuring quality outcomes every time. Simply put, we bridge the gap between technology and people, so your IT service experience is efficient, pleasant, secure, and aligned with business goals.
 Leadership
Management Team
Joseph Wetmore
CEO, President, & Co-Founder
Joe Wetmore has thirty years of experience in financial & technology sales & sales management. In 2005, Joe co-founded ClearBridge and is currently responsible for all corporate strategy, sales & operations. This includes overseeing all day to day operations including sales, client relations, legal, and ClearBridge's internal information systems & technologies. In addition, as part of the ClearBridge Executive Committee, Joe shares in responsibility for driving revenue and setting corporate vision & strategy.
Prior to founding ClearBridge, Joe was a Sales Executive for several technology companies including Darwin Partners, Software Quality Associates, and Strafford Technologies. Prior to his work in technology, Joe was a Regional Sales Manager for Prudential Insurance Company.
Joe graduated from UMASS Lowell with a Bachelor's degree in Business Administration and Accounting. Up until 2010, he served on numerous athletic boards including American Youth Football and Cal Ripken baseball and also coached youth sports for 10 years.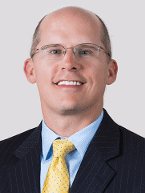 Tim Powell
CEO, President, & Co-Founder
Tim Powell has over twenty-five years of experience in technology, recruiting, and management. In 2005, Powell co-founded ClearBridge and serves on the ClearBridge Executive Committee and shares in responsibility for driving revenue, setting corporate vision & strategy.
Tim is responsible for managing the daily operations of our sales and recruiting teams. His days are spent funneling multiple moving pieces into a tightly aligned process, mitigating risk and ensuring the highest quality standards for our clients.
Prior to founding ClearBridge, Tim served as a Practice Lead and Principal Recruiter for several technology companies including Darwin Partners, Summit Technical and Goodwill Industries.
Tim graduated from the University of Massachusetts in 1996 with a Bachelors Degree in Sports Management.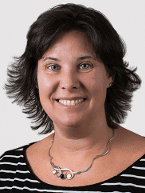 Jennifer Wetmore
EVP of Finance, FSO
Jennifer Wetmore has over thirty years of experience in accounting and finance. Since 2005, she has served as the Director of Finance for ClearBridge and is responsible for overseeing all financial and back office operations of the company. Jennifer holds a DoD Top Secret Clearance and as ClearBridge's Facility Security Officer, supports all DoD clearance functions.
In addition, Jennifer also serves on the ClearBridge Executive Committee as an advisor and shares in responsibility for driving revenue, setting corporate vision & strategy.
Prior to ClearBridge, Jennifer was a Sr. Staff Accountant and Manager for Harvey Industries and Furman Lumber. She graduated from UMASS Lowell with a Bachelors degree in Business Administration and Accounting.
Kathi Hubbard
Vice President, Human Resources
Kathi Hubbard has over 20 years of experience in strategic and tactical aspects of the complete Human Resources lifecycle and Human Capital Management including Benefits Plan Design, Benefits Management and Administration, HR Policy Administration, Immigration Process, Employee Relations and Disciplinary process, and Training Development.
Kathi joined ClearBridge in March of 2016 and is responsible for the day-to-day management of all HR functions, Policy and Procedures, Benefits Administration, as well as Training Development.
Prior to joining ClearBridge, Kathi served as a Senior HR Leader within the Technology industry as an HR Business Partner, Benefits Manager, Training Manager, and Senior HR Manager.
Jesse Doherty
North American Sales
Jesse Doherty has over 15 years of technology sales, marketing, and management experience working within all verticals including many of the Fortune 500. Jesse leads ClearBridge's North American Sales organization and is responsible for the daily sales operation including strategy, revenue, profit streams, hiring, and training.
Jesse joined ClearBridge in 2013 as a Business Development Manager and quickly made his mark as the company's sales leader. He became Sales Manager in 2017 and is now responsible for the entire Sales organization.
Prior to ClearBridge, Jesse was in NYC where he worked as an Advertising Executive at GREY, one of the largest advertising firms in the world, working with a multitude of globally recognized clients on their brand and go-to-market strategies.
Jesse holds a Bachelor's degree in Marketing and Communications from the University of Rhode Island.
Ed Flavin
Operations
Ed Flavin has over 20 years of technology sales and management experience.  The majority of that time has been focused on the technology staffing and consulting industry.   Ed joined ClearBridge in 2015 as a Sales Manager and transitioned into Operations in 2019.
Ed's responsibilities include working with sales and recruiting teams in all aspects of closing business.  Ed focuses on process to ensure that ClearBridge delivers at a high level and meets our client's expectations.   Additionally, Ed oversees ClearBridge's intern program by establishing relationships with regional colleges and universities.
Before joining ClearBridge, Ed was a Practice Director with Norwin Technologies focused on Infrastructure.  Ed was also Director of Business Development for DarwinSuzsoft (formerly Darwin Partners) for several years.
Ed holds a Bachelor of Science degree in Business Management from Bentley University.
Dianne Shvanda
Marketing Manager
Dianne Shvanda has over 20 years of experience in marketing and communications with a focus on sales and marketing alignment, brand recognition, digital marketing, and internal and external communications.
Dianne joined ClearBridge in 2022 and is responsible for brand management, content distribution strategies, media relations, website optimization, marketing campaigns, and event coordination.
Prior to joining ClearBridge, Dianne worked in various aspects of tech marketing specializing in brand growth, business development, and managing and driving critical go-to-market metrics.
Dianne holds a bachelor's degree in communications management from Syracuse University.
Domain Expertise
Industries We Support